We renewed Bath Powder which is presented you at check-in★

The name is "Nemune"
It's a bath powder developed by aroma specialists.
This aroma fragrance leads you to good sleep.
Lavender, for your sound asleep.
Citrus blend, for your sleep peacefully.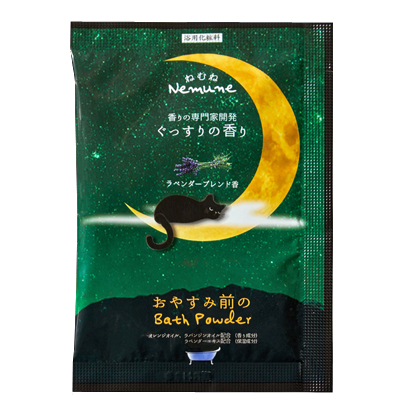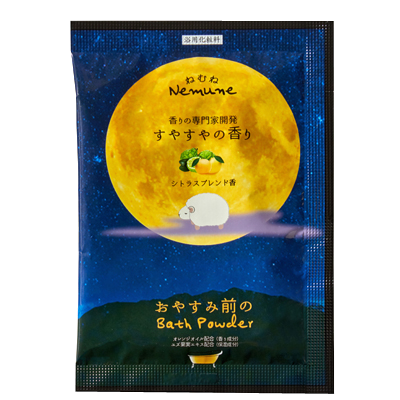 Because of your good sleep, it's not a strong fragrance.
Have a good rest with the fragrance of gentle aroma.